Cup o' Tea: How my family declared an all-out April Fools' Day war
The players:

Myself, Rachel and Hilary all live together and share an internet connection.

My mom: Traditionally helps me and Hilary prank my dad every year.

My dad: Gullible as all get-out.

Dede: My dad's wife. Used to work for AT&T.

Hilary, Rachel and I had this brilliant prank idea to…
I am the Hilary in this story.
Sheesh
I have been slacking on uploading actual content instead of just reblogging things. At one point I was trying to have a 1:1 ratio of originals to reblogs and I have failed. LET'S SEE WHAT ART I HAVE LYING AROUND THAT ISN'T ONLINE YET.
Is it me for a moment?
I just got back to my hotel room after seeing The Who, and I'm kind of so in awe that I'm unable to do anything else. Roger and Pete not only still got it, they're actually still improving their music. The show is spectacular. 
The main part was all Quadrophenia; no intros, no breaks, just the whole damn album straight through. It is my absolute favorite album, and they made it amazing. 5:15 was probably the best, but The Punk and the Godfather kind of blew my mind. Roger sang a duet with himself from the past. It's sort of silly to say, but I learned from watching the Quadrophenia Documentary a few months ago that P&Gf is actually all directed at the Who themselves, from the point of view of a fan that thinks they've sold out. Having Roger argue with his younger self was just…. awesome.
My other favorite thing was that they didn't gloss over the lack of John Entwhistle and Keith Moon, and they didn't make it all sappy and sentimental either. They got their solos. Stage goes dark and all the screens cut to John doing a mindblowing bass solo in 5:15, and Keith keeps his rightful place as the Bell Boy. "Ain't you the guy who used to set the paces?" sounds so perfect with Roger facing the back of the stage, up at the screen, toasting long gone friends. Apparently Roger did all of the art direction for the show, and it was masterful.
To say nothing of the fact that that man can sing. And Pete's guitar was just as amazing as always.
The encore was Who Are You, Behind Blue Eyes, Pinball Wizard, Baba O'Reily, Won't Get Fooled Again, and finally Tea and Theatre.
I can't really put the rest into words, but if you can see The Who in concert I can't praise it enough. I am so glad I got to see this show.
Live long and trick or treat.
Nightmare Moon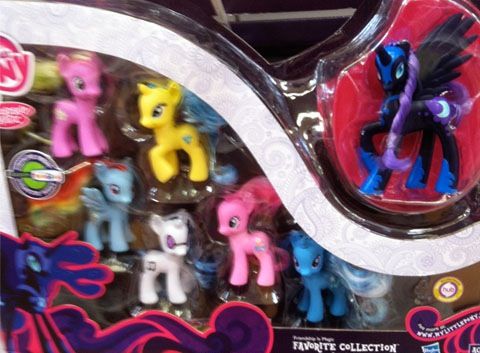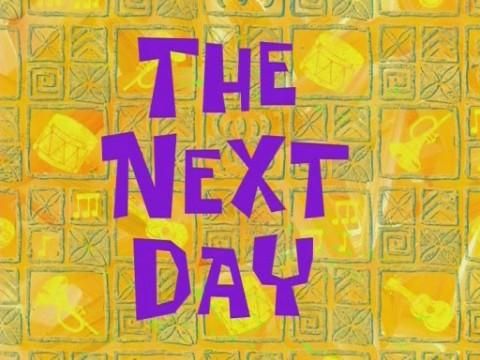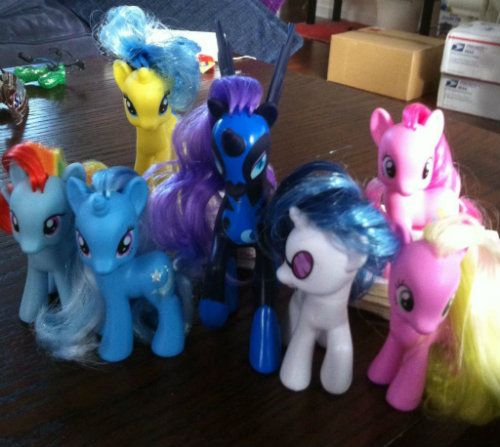 I still wish I could get just one. I only wanted the one!
OKAY
Two episodes of Doctor Who and 210 pages of my dashboard later, I am caught up on Tumblr. 
I was just chatting with my mom today in her kitchen, when suddenly, "I have a birthday present for you. Or graduation. For getting on the dean's list. One of those."
It's a TARDIS cookie jar! And it makes noise and lights up! Aaaaaaa
"I've been waiting to give this to you for a while."
Thank you mom!
Gosh this show is gruesome.
I've never liked Supernatural before but my roommates are watching it and I have a Final at 8 tomorrow morning for a class I don't really like sooooooo it sounds pretty good right now.
….I am also studying I promise.
Went grocery shopping while in a bad mood and it's the start of finals next week (not officially, but you know how it is), so basically I got cereal and milk as planned but also two kinds of ice cream and a tube of cookie dough I'm just gonna eat with a spoon.
Haha
One of my campus' restaurants sells shawarma now. It definitely didn't have it when I last came here, before Avengers came out. I didn't notice until after I'd already ordered, but next time. (I hope it's actually tasty)
Hello internet. Avengers was amazing. You probably know that already even if you haven't seen it yet. I am at the point where I'm tired enough that I've gone in a circle back to not feeling tired. That is all. (I am sorry this post is boring)
Dana. Dana is so cool. She made this for me. She also gave Toni a Community/Inspector Spacetime one and Matt a Portal one and we just spent a good ten minutes squeeing. Aaaaa